For the past 21 years, Nigerian parties have encouraged a culture that has weakened the nation's democratic development.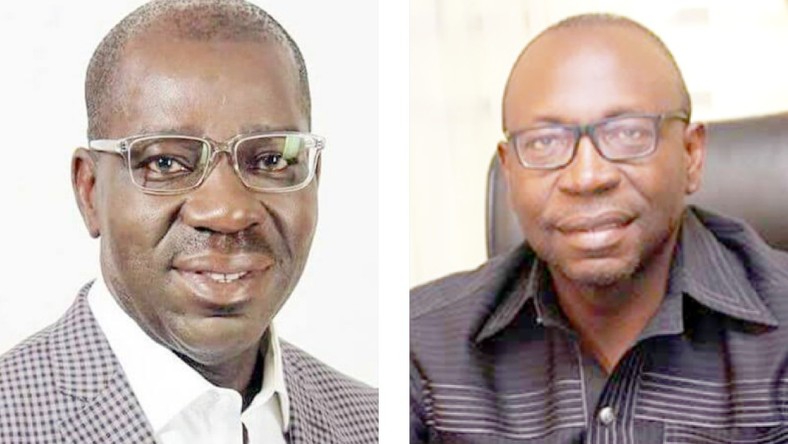 Officially, 15 candidates will contest in the September 19 Edo governorship election.
But for as long as pigs don't fly, the real competition is between the incumbent Governor Godwin Obaseki of the Peoples Democratic Pary (PDP), and Osagie Ize-Iyamu of the All Progressives' Congress (APC).
The competition is just the same as it was in the 2016 election won by Obaseki; only that this time, both have swapped platforms.
Obaseki won four years ago with the APC and was a member of the party until two weeks ago before he crossed to the PDP, while Ize-Iyamu jumped from the PDP ship to return to the APC in November 2019.
Earn 18 – 24% Interest for Saving your Money On Corpreneur, Click Here to Get Started.
What has changed since 2016 for this Freaky Friday swap to happen? Nigerian politics.
More specifically, in this particular case, one man – Adams Oshiomhole, a former Edo governor and recently sacked national chairman of the APC, pulled the strings.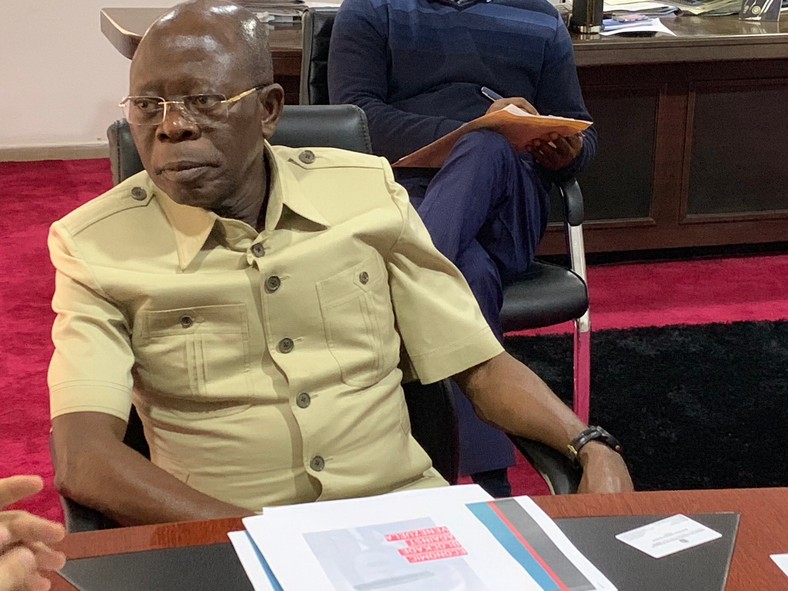 Adams Oshiomhole's puppeteer strings have engineered the exit of both Obaseki and Ize-Iyamu from the APC, and also responsible for the return of the latter [TheCable]
It was Oshiomhole's decision to back Obaseki as his successor that pushed Ize-Iyamu out of the APC to the PDP six years ago.
And after Oshiomhole fell out with Obaseki, Ize-Iyamu is believed to have returned to the APC with the former governor's blessings who also played an influential role in the drama cleared the path for him to pick up the APC's ticket, and pushed Obaseki out.
It's perhaps important to preface this with the fact that jumping from one party to another is not a peculiar trait of only Nigerian politicians – it happens all around the world, although with much less frequency.
Nigerian politicians have simply perfected the art of political scheming that jumping ship is a very prominent feature of the country's political culture.
Earn 18 – 24% Interest for Saving your Money On Corpreneur, Click Here to Get Started.
This is why the average Nigerian politician has been a member of at least two parties – journeymen with no easy-to-nail-down values that set them apart, or can be used to hold them to account on the type of contradictory association they're bound to eventually keep.
A Nigerian politician with Party A can brashly call everyone in Party B thieves in the morning, and then become a member of the same Party B in the evening and reverse course.
For good measure, such a politician can then return to Party A one week later and do just about the same shameless dance.
Ask Dino Melaye who ditched the PDP for the APC and won a seat in the Senate in 2015, before ditching the APC for a return to the PDP to contest for a second term in the 2019 election.
Advertise your Business on our Website , Click Here to get Started
His main opponent both times was Smart Adeyemi, the current occupant of the seat, who also abandoned the PDP after his 2015 loss and joined the APC, contributing in some part to Melaye's exit.
Smart Adeyemi (left) and Dino Melaye (right) have remained mortal political enemies for years, both swapping the same two platforms to run against each other for a coveted seat in the Nigerian Senate (The Sun)
The prevalence of this practice has for years been a source of concern for many observers who are worried that it creates an air of instability that has continued to hurt Nigeria's democracy.
This is why, regardless of what they say, Nigerians cannot be convinced that their leaders are that much different from one another in any real sense, whether they're proclaiming change or banking on a dubious recent history they hope the public has forgotten.
Nigeria has 'enjoyed' 21 uninterrupted years of democracy, but its political parties have yet to become strong enough institutions capable of reconciling their core values with who flies their flags for elections. It's an anywhere-belle-face situation.
Advertise your Business on our Website , Click Here to get Started
These parties, both old and new, have settled for being mere political vehicles to accommodate people with interests that are similar only for as long as it takes for conflict to break out, whether that's one month or close to every election season.
As recently as last year, the Edo State PDP was accusing Obaseki of the "rape of democracy" for the "unconstitutional" removal of some council chairpersons in the state.
He's suddenly a knight in shining armour one year later because the party is desperate to recapture the state.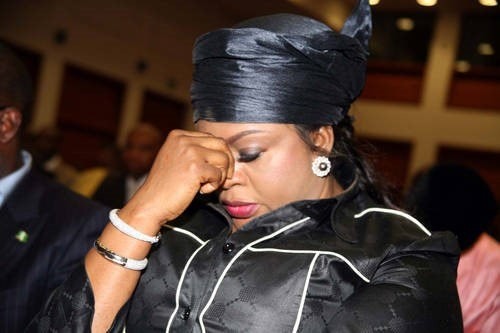 Senator Stella Oduah dumped the PDP for the All Progressives Grand Alliance (APGA) in June 2018, calling it a "homecoming". She returned to the PDP three months later [Sahara Reporters]
The way party defections happen in Nigeria would make the unsuspecting person believe there are no known laws surrounding how the process should work.
And even though its stand on party defection is not comprehensive enough, the 1999 Constitution (as amended) does set some rules for a particular kind of indiscriminate jumping of ships.
Section 68 (1)(g) and Section 109 (1)(g) stipulate that a lawmaker in the National Assembly and State Assembly, respectively, will have to surrender their seat if they decide to abandon the party on whose platform they were elected.
The only way such a lawmaker can retain their seat is if the reason for their defection was due to internal crisis in the party they abandoned, or if the party merged with another one.
This provision of the constitution is hardly ever enforced for erring lawmakers, and attempts to apply it in Nasarawa, Akwa-Ibom, Imo, Kaduna, and Kogi over the past two years have been controversial and largely useless.
Lawmakers who would rather avoid the hassle have been observed to manufacture an internal crisis or capitalise on a minor one to justify their defections, so the constitution's stand on defection is weak and continuously weakened.
But, as a form of self-preservation, political parties themselves have created laws to control defections.
The most common is that a defector (or anyone, really) has to have been a member of a party for a minimum period of time, usually one year, before they can contest for office on that party's platform.
Since many high-profile defections are motivated chiefly by the desire to contest on a different platform, this would be considered an effective filter to stem the practice.
But this is Nigeria, and loopholes are as deliberate as the laws themselves, so a party's national leadership is also allowed to grant a waiver to a defector to disregard that particular roadblock.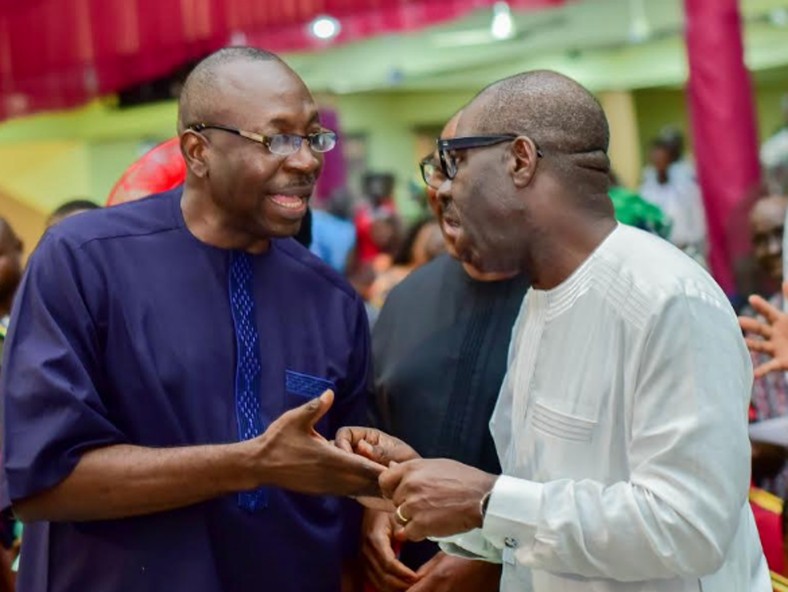 Ize-Iyamu (left) and Obaseki (right) will face off in the September 19 Edo governorship election only because they've both had certain standards lowered for them by their current parties [Vanguard]
When Ize-Iyamu defected to the APC last year, the Edo PDP chairperson, Dan Orbih, urged political parties to tighten rules against defectors.
"I think if we do that, it will bring sanity to the political structure of our party so that we don't breed political gamblers," he said.
Days after Obaseki defected to the PDP, the party granted him a waiver which paved the way for him to become its flag bearer, sidelining other less-influential aspirants that had been hoping and working to win the ticket.
Ize-Iyamu was equally granted the same convenient waiver by the APC's national leadership under Oshiomhole's direction, just weeks before his committee was unceremoniously sacked.
So, it is safe to say that the only reason we currently have an Obaseki versus Ize-Iyamu match-up in Edo is because politicians and political parties will bend the laws backwards just for political expediency. Party values, political order, and the best interests of the people can battle for other available spots, if they like.
The major reason for this particular problem is simple – in Nigerian politics, the winner takes all, and the loser gets a comically bad song made about them by Dino Melaye.
And, more importantly, the incentive to attain political power is notably high because the perks of being a Nigerian political office holder are near-limitless.
So, when parties contest in elections, they usually will take on candidates that present the best chances of victory, regardless of the unsavoury methods that need to be employed to clear the path for them.
And candidates are always looking for where to cash in their chips regardless of who they have to associate with.
Since 2006, former Vice President Atiku Abubakar has twice left the PDP for the defunct Action Congress (AC) and the APC, and returned each time just to fulfill his ambition of becoming president [Twitter/@chosensomto]
While this cannot, of course, be classed as a problem on its own – after all, winning is the whole point – that attitude and the culture it has fueled has cast a very disruptive cloud over politics and, more worryingly, governance in Nigeria.
Because defections can make or break a party's structure in an instant, it has been incredibly difficult for Nigerian political parties to develop strong internal democracies that can reconcile warring interests in a more constructive manner.
Anyone with any bit of influence can, and do usually, prefer to hit the nuclear option that continues to undermine integrity in the nation's political institutions.
In the big picture, those same people cannot be relied upon to create the most efficient democratic systems for Nigeria and Nigerians once they are in government, and that is something the country desperately needs.
Political parties in the country need a crucial retooling that makes defection a very rarely-considered option as seen in older, more established democracies.
The only problem is the people in the most strategic positions to cause that change are also the same people currently benefiting from the chaos.
And so the horsetrading will continue, and Nigerian politicians will keep juggling umbrellas and brooms and the occasional cockerel that crows.
Obaseki and Ize-Iyamu are currently in the spotlight, and there are dozens more waiting in line to reap from a system that encourages the corruption of processes, not necessarily for the advancement of the people, just their own personal ambitions.
____
Topnews Tv Editor's Opinion is the opinion of an editor at Topnews Tv. It doesn't represent the views of the organisation Pulse.