Labour Minister Ngige yabs Hon Faleke: 'I live in VI, you live in Mushin'
A minister and federal legislator taunt themselves during a corruption hearing at the House of Representatives.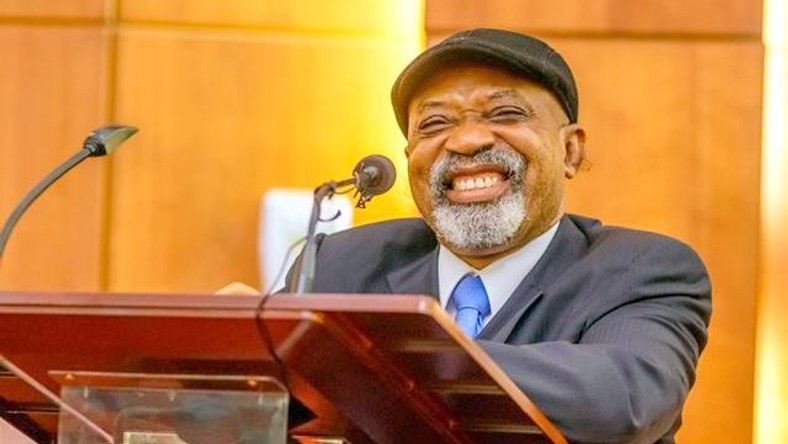 Labour and Employment Minister, Chris Nigige, had quite the exchange with Hon Abiodun James Faleke, who is the Chairman of the House of Representatives Committee on Finance.
Faleke represents Ikeja, Lagos constituency in the House and is an ally of former Lagos Governor and APC chieftain, Asiwaju Bola Tinubu.
During a House committee investigative hearing this week, Ngige made it clear to Faleke that he was becoming quite uncomfortable with some of his grilling and choice of words; and the diss began.
"As for Faleke, they say he is up to 60 years of age, I don't know," Ngige told the committee while sifting through his documents.
"I am 60 plus," Faleke hollered from the raised platform, his gloves on.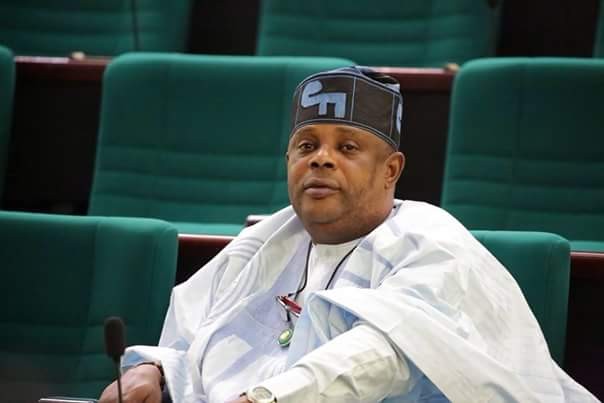 House of Representatives, Rep. James Faleke (APC-Lagos). [pmexpressng]
"Aha!" Ngige exclaimed. "So, you are near my age, but I am at least 7 years older than you. I am the same age as your mentor in Lagos, Asiwaju. And I was governor with him at the same time, he was a senator, I was a senator. I am a two-time minister, he isn't a two-time minister…"
Esgt University,Benin Republic offer Scholarship Admission into 2020/2021 Session — Enroll Now
At this point, Faleke knew he had to clap back and he did. "But he (Asiwaju) won all his elections very well," the legislator said, poking fun at Ngige whose 2003 Anambra governorship election victory was voided in 2005 and 2006 by the courts.
Ngige's attempts to become Governor of Anambra in 2007 and 2010 ended in defeats as well.
Even though Ngige won the 2011 Anambra Central senatorial election on the ACN platform, he was beaten by Hon. Mrs Uche Ekwunife in 2015 as he sought to make a return to the national assembly.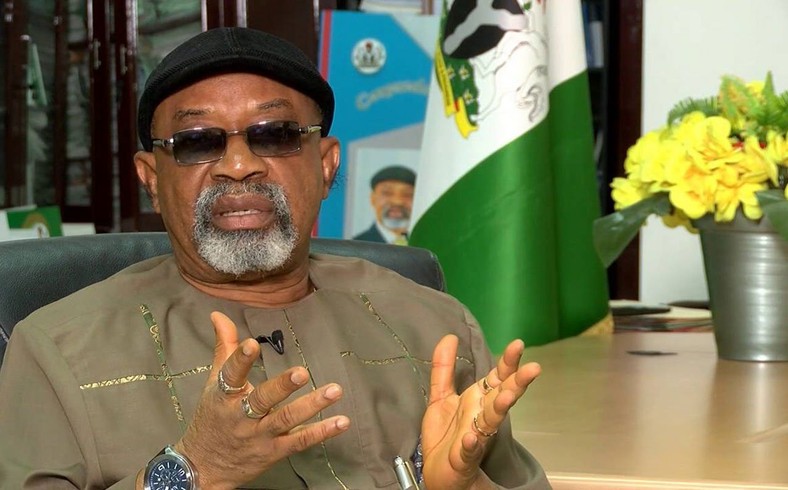 Chris Ngige lost a lot of his electoral battles (ThisDay)
Faleke's taunt on Ngige's electoral fortunes rubbed the minister the wrong way and he hit back.
"No problem about that. Just like you won your own in Kogi State very well," Ngige reminded Faleke, who was on a joint ticket as deputy governorship candidate to Abubakar Audu in Kogi in 2015.
Audu and Faleke won the majority votes cast in what was a keenly contested election.
However, Audu died shortly before the official declaration of the results, with the political party of the duo, the APC, transferring their votes to Yahaya Bello who was first runner up during the party's primary election.
Faleke challenged the decision of the party all the way to the Supreme Court but lost.
"And you are now the deputy governor and governor of Kogi State," Ngige wasn't done just yet.
"Yes, yes," Faleke punctuated Ngige's jibes.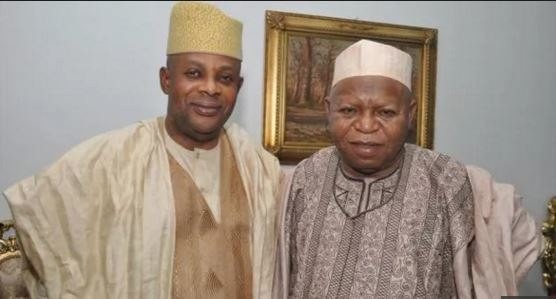 James Faleke (Left) and late Prince Abubakar Audu (Right) were on the same governorship ticket in 2015 (The Nation)
As the jibes flew, another member of the House committee had to remind Ngige of the day's business. "Mr. Minister, please respond," this legislator interjected.
"I am responding, my friend," Ngige said. But he wasn't about to let Faleke off the hook. "If you yab me, I yab you ten times. I am a Lagos boy. You are just a small boy in Lagos. Ah ah. Look at this boy. Mushin boy is talking to a VI boy? I live in Victoria Island. Look at Mushin boy, from Kogi o!
"You are Ogborogbo. Just go. I no get time for you. Kilonshe?"
For context, Victoria Island is tucked in the highbrow, pristine part of Lagos, Nigeria's commercial capital, while Mushin is nestled in the suburbs of the city–with all of its claustrophobic, ghetto feel.
Ngige and Faleke are members of the governing APC.
What the hearing was all about
During the hearing, Ngige had alleged that the suspended management of the Nigeria Social Insurance Trust Fund (NSITF), misappropriated N48 billion.
Ngige also stated that the NSITF management withdrew the amount through fake contracts, with the proceeds recycled into private bank accounts.
He said there were irregular payments of salaries and allowances of N10 million which did not follow the conditions of service of the organisation.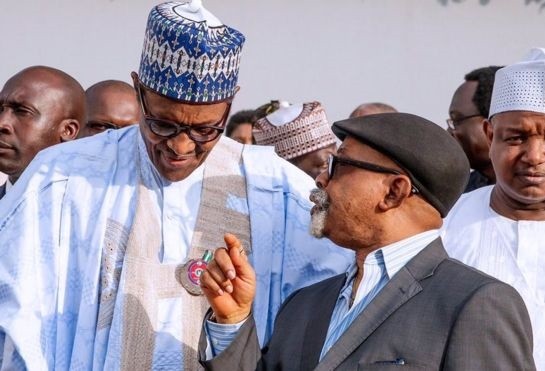 President Muhammadu Buhari (left) with the Minister of Labour, Chris Ngige (right) [BBC]
The minister claimed that the suspended NSITF management and their spouses flew first class abroad for vacations at tax payers' expense.
Message us on Whatsapp — +2348146428423
He alleged that they paid themselves N9.8 million each without the approval of the Secretary to the Government of the Federation (SGF).
The former Anambra Governor added that the NSITF had not submitted records of its audited accounts to the Office of the Auditor-General of the Federation, in line with extant laws, since 2012.
Ngige told lawmakers that the suspension of the NSITF management was approved by President Muhammadu Buhari, following his recommendation.