#African News
#News
Kwara First Lady secures scholarship for the children of Risikat Azeez
The first lady of kwara State Her Excellency Dr. Mrs. Olufolake Abdulrazaq has secured a scholarship for the children of the blue-eyed woman.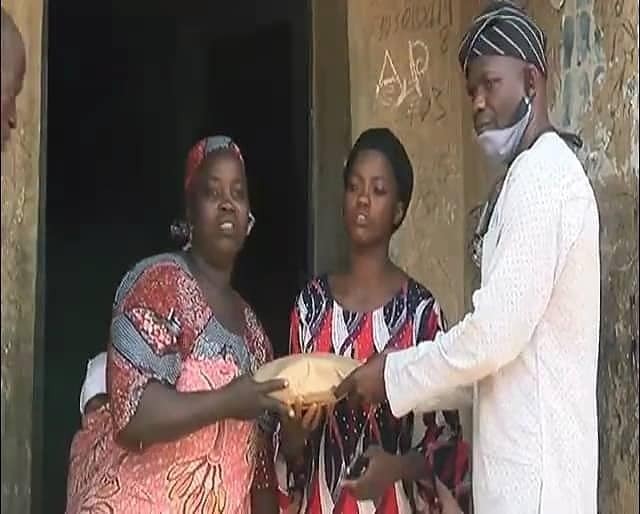 It was disclosed today Sunday, August 9th, 2020 that the two children of Risikat who are equally blue-eyed would enjoy full early foundation school scholarship at the Rhoemichs international, a private school Ilorin.
Commissioner for Education, Hajia Ahmed Bisola has been directed to include genealogy in the school curriculum and invite the girls from time to time to visit schools in the state so students in chosen schools can see them and ask questions.
Though due to the ages of the children boarding options were not explored.
Following Dr. Olufolake Abdulrazaq's directives to get the mother and the children examined, over the weekend, a team of eye expert ably led by Dr. Mrs. Dupe Ademola-Popoola, a Consultant Ophthalmologist at the University of Ilorin Teaching Hospital, visited the family and were able to assess the woman, her children and said their eyes were fine, we will be getting the mother glasses and the children sunglasses.
Equally, an action plan has been instituted to be able to plan for her further care and support through a multi-stakeholder approach.
It would be recalled that on Saturday the 8th of August the first lady of kwara State presented financial support to assuage the immediate concerns of Risikat Azeez and her children.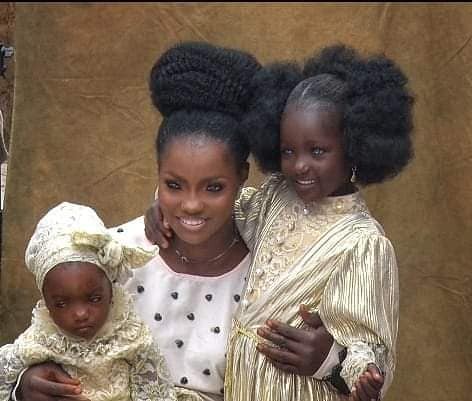 Risikat the blue-eyed mother of two is equally billed to acquire preferred skills and empowered on the same to sustain her family by the First Lady and the Ajike People Support Center.
Further updates will be made available in due course.