#African News
#News
How Peter Obi made his money
Obi's wealth is deep rooted in years of entrepreneurship, top level suits, and investments.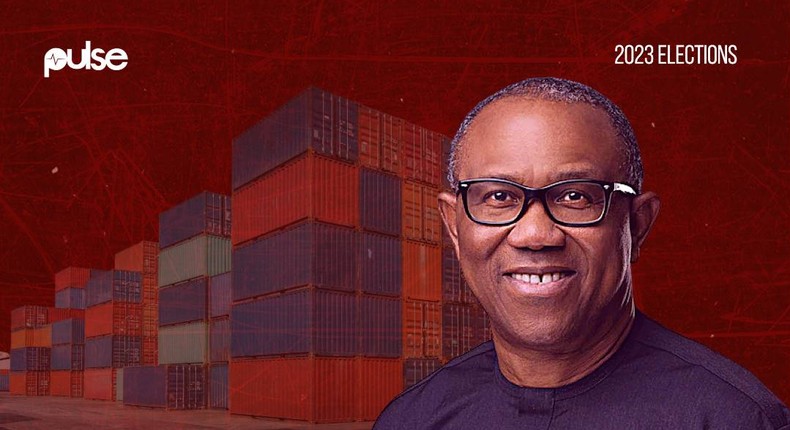 When the Pandora Papers investigation dug into Peter Obi's businesses, and accused him of secretly operating businesses in tax havens abroad, a big question mark appeared on the source of wealth of the Labour Party's presidential candidate.
Although he's not on any billionaire lists, speculations have held that Obi's financial strength, which he intentionally does not show off, is deep rooted in years of entrepreneurship, top level suits, and investments.
In his response to the viral publication by Pandora Papers in 2021, Obi disclosed to the public exactly how he made his money before he became the governor of Anambra State.
With his bid for Nigeria's highest political office set to be decided at the polls on February 25, 2023, it's important to understand how the candidate moved up in the world.
In his own words, how did Peter Obi make his money?
Obi, the trader
Obi headed a market management company that specialised in imports. He ushered in Heinz Salad Cream, Ovaltine, South African Breweries, and many more consumer brands into the Nigerian market. This is why he's repeatedly bragged about his reputation as a "big trader".
In the 1990s, Obi was the CEO of Next Nigeria International Ltd. He also founded the popular Next Cash and Carry which remains one of the largest indigenous retail malls in Nigeria.
By the time he became the governor of Anambra State in 2006, Obi was the chairman of 11 companies in Nigeria and abroad.
Obi, the banker
With steady growth in the corporate world, Obi chaired four banks — Fidelity Bank Plc, Guardian Express Mortgage Bank Ltd, Future Views Securities Ltd, and Paymaster Nigeria Plc.
He was also a board member of Guardian Express Bank Plc, Chams Nigeria Plc, Emerging Capital Ltd, and Card Centre Plc.
"I was sitting on the board of three banks and was the chairman of one before I became a governor,"
 Obi said on Arise TV in 2021.
Obi, the investor
Naturally, Obi had major shares in the banks where he was a board member, and has invested in many more businesses over the years.
Given the revelations made by the Pandora Papers investigation, it can be said that Obi has offshore investments that are secret. The investigation alleged that he breached Nigerian laws, while he served as governor, by failing to declare these assets with the Code of Conduct Bureau (CCB) — Nigeria's anti-corruption watchdog set up to checkmate the abuse of office by public servants.
Obi said he didn't declare these companies and the funds and properties they hold in his asset declaration filings because he was unaware the law expected him to declare assets or companies he jointly owns with his family members or anyone else.